Recommended Cleaning Products

Tuff Stuff
For seats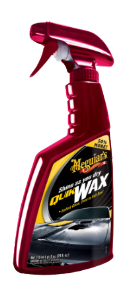 Meguiuar's Quik Wax
For body and windshield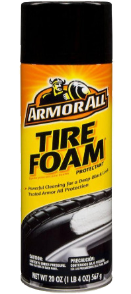 Armor All
For tires and black trim
---
At Home Maintenance
Charging
Keep golf car plugged in when not in use.
If you don't plan on driving the car soon after parking, lift seat and switch into TOW position.
Plug charger into wall first, then car, always wait for charger to turn on before leaving car.
Make sure the charger plug fits snugly and smoothly into the charging port of the golf car
Battery Maintenance
Place golf car in the TOW position.
Be sure to wear safety gloves and eye protection when working on golf car.
Use distilled water only, minerals can damage batteries and void warranties.
Check batteries once a month to ensure that water level is above plates.
Holes on batteries are not connected to each other so be sure to check each one.
DO NOT CHARGE OR OPERATE IF WATER LEVEL IS BELOW THE PLATES!
If plates are exposed, pour just enough distilled water to cover plates in each cell then charge car. Once car is charged, fill each cell to proper water level.
Water levels will rise as batteries are charging which is why it is important to fill to proper level after batteries are fully charged.
Batteries should be gently rinsed to keep corrosion down as well as to keep dirt and other obstructions from falling in while batteries are being filled. (Always check that all caps are on tight before rinsing).
Acid and or corrosion can be neutralized using baking soda mixed with water, again, be sure caps are on tight before applying.
Be sure all connections on battery terminals are tight, lose connections can create damage to batteries and car.
For a complete instructional video, you tube "Trojan battery maintenance".
General Maintenance
When working on golf car, car should be placed in the TOW position. If the car is being towed, make sure the switch is in the TOW position. This releases the motor from engaging.
Check and maintain correct air pressure on tires for optimal performance and longer life.
Golf car should be cleaned with mild soap and water, applied with microfiber towel
It is recommended to schedule an annual service with your Golf Car Service Professional for routine and preventive maintenance to get the maximum performance throughout the life of your golf car.
---
Frequently Asked Questions
How often should I charge the car?




When you are done driving for the day, the car should be put on charge. It

is recommended to place the car in the tow position when the car is in

charge mode

How long do the batteries last on a single charge?




Trojan batteries are rated 120 minutes at full pedal down. Range varies

based upon driving habits, weight on car, weather conditions, ect. Low

battery status indicator (the amber light) will illuminate when there is 20%

charge remaining.

What is the life expectancy on the batteries?




With proper maintenance, 4-6 years. 

How often do I water the batteries? What is the correct water level?




Water levels should be checked on a monthly basis. Water should cover

plates and be just below the bottom casing of the battery. For a single

point water system, prime hand pump with water, plug in hose, and start

pumping until the bulb is hard. (CHARGE CAR FULLY BEFORE FILLING

WITH WATER, WATER WILL RISE AS CAR IS CHARING WHICH CAN

CAUSE OVERFLOW.)

When should I put my car in tow?




Anytime you are charging your car, place it in tow. If the car needs to be

towed, put it in tow. This releases the motor from engaging which allows

the car to move freely and shuts down all electrical components on the

vehicle.

How often do I need to have the car serviced?




With normal usage and proper maintenance, it is recommended to have

the car serviced annually by your golf car professional.